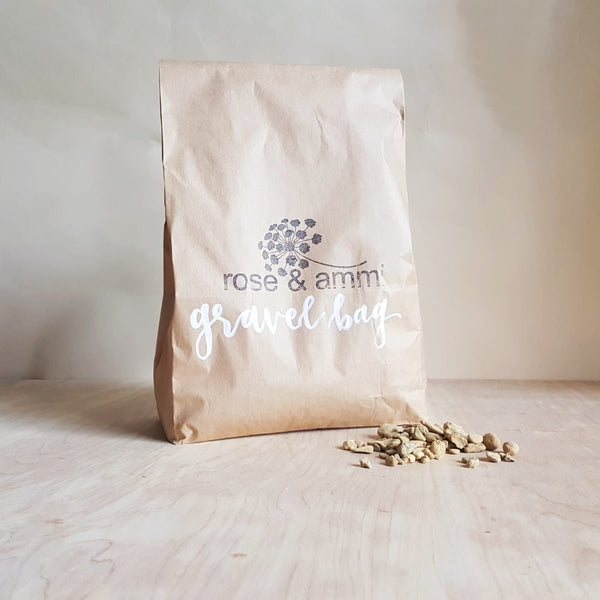 Gravel bag
A bag of gravel - useful for drainage (place a layer below the soil when repotting) or use as a decorative top layer for your house plants (this also helps with moisture retention).
Delivery prices
At checkout please select the correct delivery option according to postcode:
hand deliver to post codes EH1 - EH17: £8

hand deliver to post codes EH18 - EH30: £17 (for further afield please get in touch first)

collect from shop: Free
Delivery terms
**Deliveries will be contactless until further notice. The driver will place the order at your door, knock, then stand back to a safe distance.**
Please ensure you provide a full delivery address, we cannot be held responsible for wrongly delivered items due to incorrect or incomplete addresses.
Please provide a preferred delivery date, we cannot guarantee a specific time slot. Deliveries are available Monday - Friday.
To ensure your order reaches the recipient safely we recommend checking they will be in on the selected delivery day. If the recipient is not in at the time of delivery we will leave the item in a safe place or with a neighbour, if this isn't possible the item will be returned to our shop for the recipient to collect. If you would like to rearrange delivery for another day following a failed delivery attempt you will be charged for the delivery fee again.